" Child is the only existence who can discover the meaning of 21th century modern life,cause he didnt forget yet "
Animated & Directed by Denizcan Yuzgul
Script Denizcan Yuzgul
Supervisor Michael Carrington
Post Production : Vitek Kratochvile, Denizcan Yuzgul
Producer Film School Zlin
Original Music & SFX by Ahmet K Bilgic
My graduation movie from Film School Zlin, 2007. I can say this is my first animated film after i saw the difference of film education in Turkey and Czech Republic. Thanks to my school that they gave me a small studio to work and a little budget to pay my papers and music.
Mention by Student Jury / Animfest 2008, Greece
Best Animation / Istanbul Int. Animation Festival, Türkiye
Best Animation / Int. Adana Altin Koza Film Festival, Türkiye

 
Offically Selected / Anifest'08, Czech Rep.
Offically Selected / Anilogue 2008 Int. Animation Festival, Hungary - Austria
Offically Selected / The Washington DC Independent Film Festival 2009, USA
Offically Selected / International Animated Film Festival ReAnimacja 2009,Poland
Offically Selected / VII. Dreiland Film Festival'08, Germany
Offically Selected / The Bay Area International Children's Film Festival, USA
Offically Selected / Med Film Festival 2009, Italy
Offically Selected / 23th International Odense Film Festival, Denmark
Offically Selected / Animafest2008, Crotia
Offically Selected / RestFest'08, Türkiye
Offically Selected / Mediawave'08, Hungary
Offically Selected / Filofest Int. Student Film Festival'07, Slovenia
Offically Selected / VIEWFest Digital Film Festival 2009, Italy
Offically Selected / Animateka Int. Animation Festival'07, Slovenia
Offically Selected / Future Film Festival'08, Italy
Offically Selected / Zlinsky Pes 2008, Czech Rep.
Offically Selected / UCHOKO Audiovisual Festival, Czech Rep
Offically Selected / Berlin 6th Turkish Film Festival, Germany
Offically Selected / Dreiland Festival, Germany
Offically Selected / EarlyMelons, Slovakia
Offically Selected / Tampere Int. Film Festival 2008, Finland
Offically Selected / If Istanbul Int. Indie Film Festival'08, Türkiye
Offically Selected / Pisek Int. Student Film Festival 2008 , Czech Rep
Offically Selected / Lampart Student Film Festival 2008, Slovakia
Offically Selected / Tallinn Black Nights Film Festival 2008,Estonia
Offically Selected / Tirana Film Festival - Albenia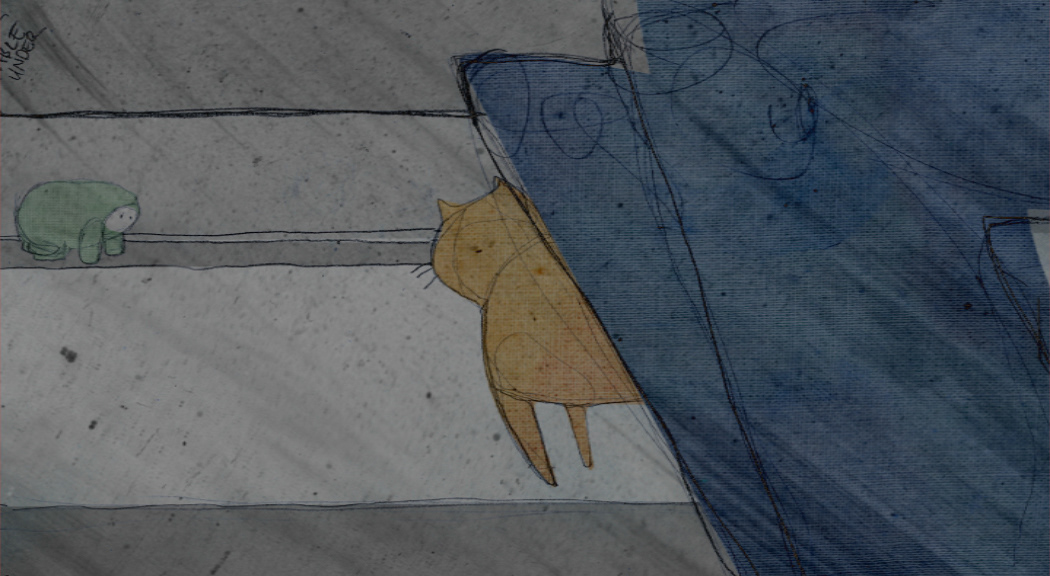 Ahmet Bilgic producing the music
Best friend of a travelling animator
How we make holes on paper
My animation table at Film School Zlin
A small model of the house i made to have a refference for different angles